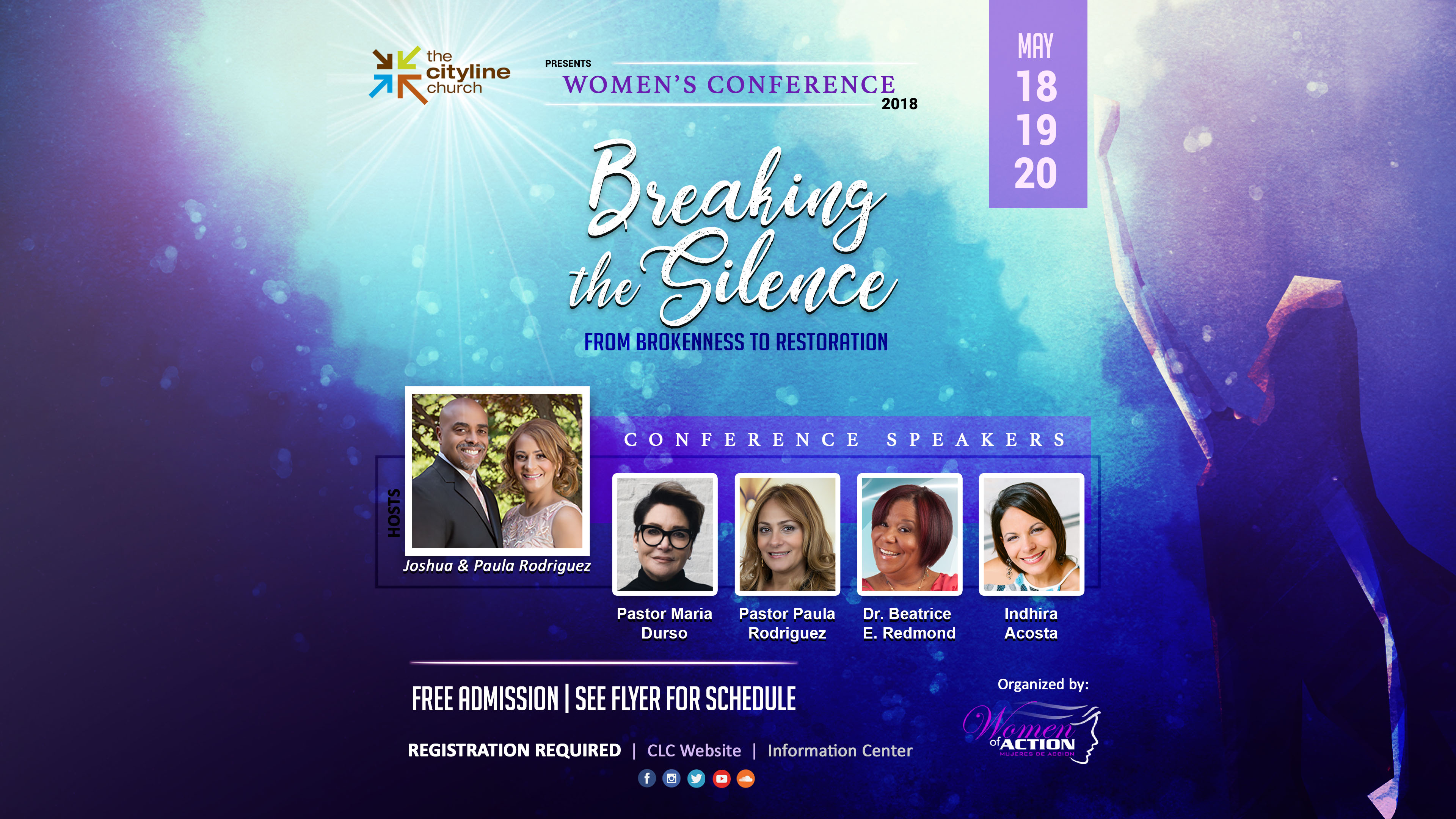 Women of Action will be hosting their next women's conference on FRIDAY, MAY 18th through SUNDAY, MAY 20th. This is a tremendous investment for all women ages 13 and over! Register HERE.

Conference Speakers: Pastor Maria Durso, Bishop Beatrice Redmond, Pastor Paula Rodriguez and Indhira Acosta

Join over 350 women who already registered for this event. Reserve your seat today!