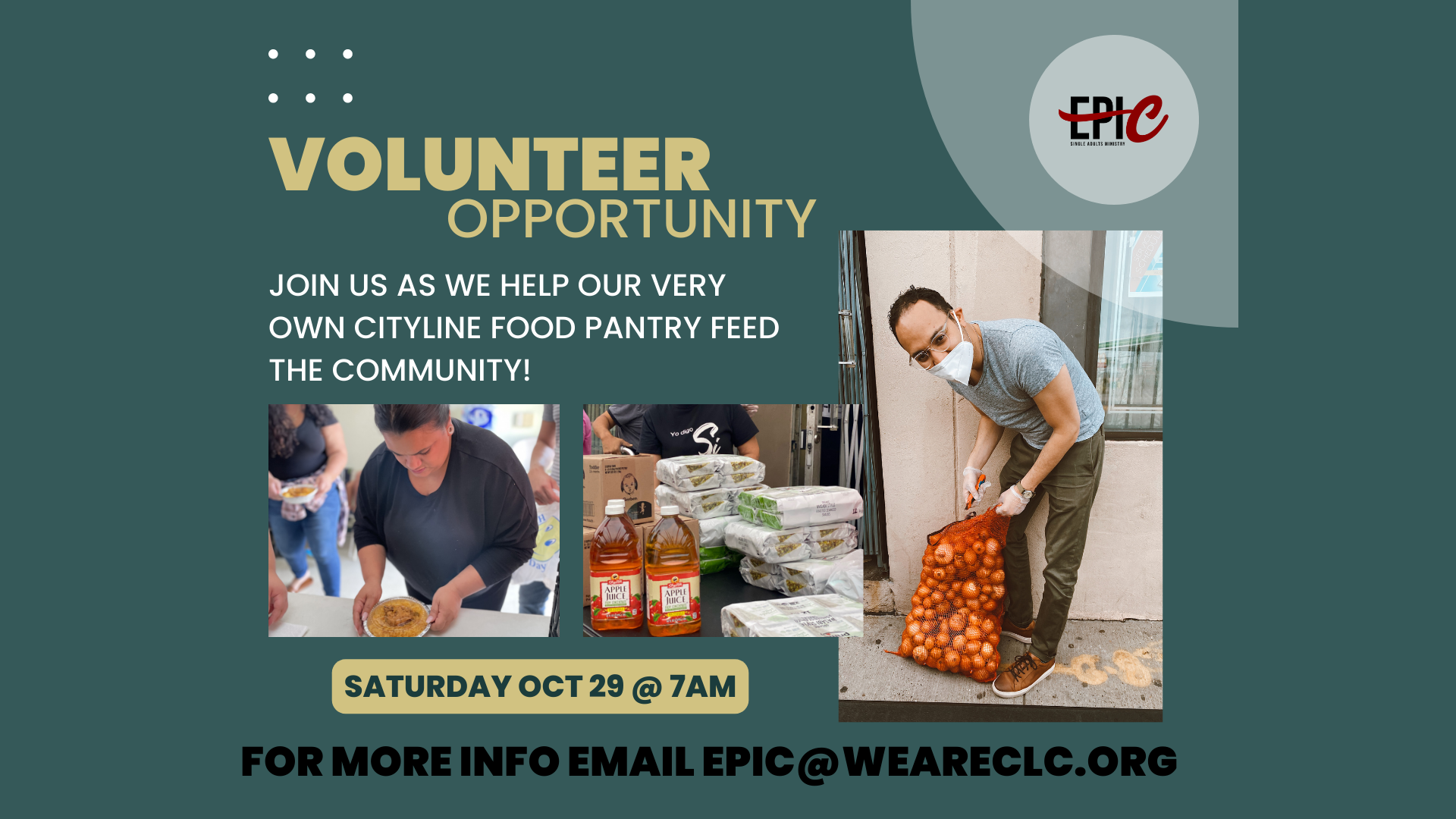 EPIC Single Adults invites you to volunteer with our very own CLC Food Pantry.
Saturday, October 29th, meeting at 7am to help set up and begin serving the community at 8am.
This is open to everyone! We encourage you to come and see what CLC has been doing for years for our local community!
For more info & to register please email us at [email protected].