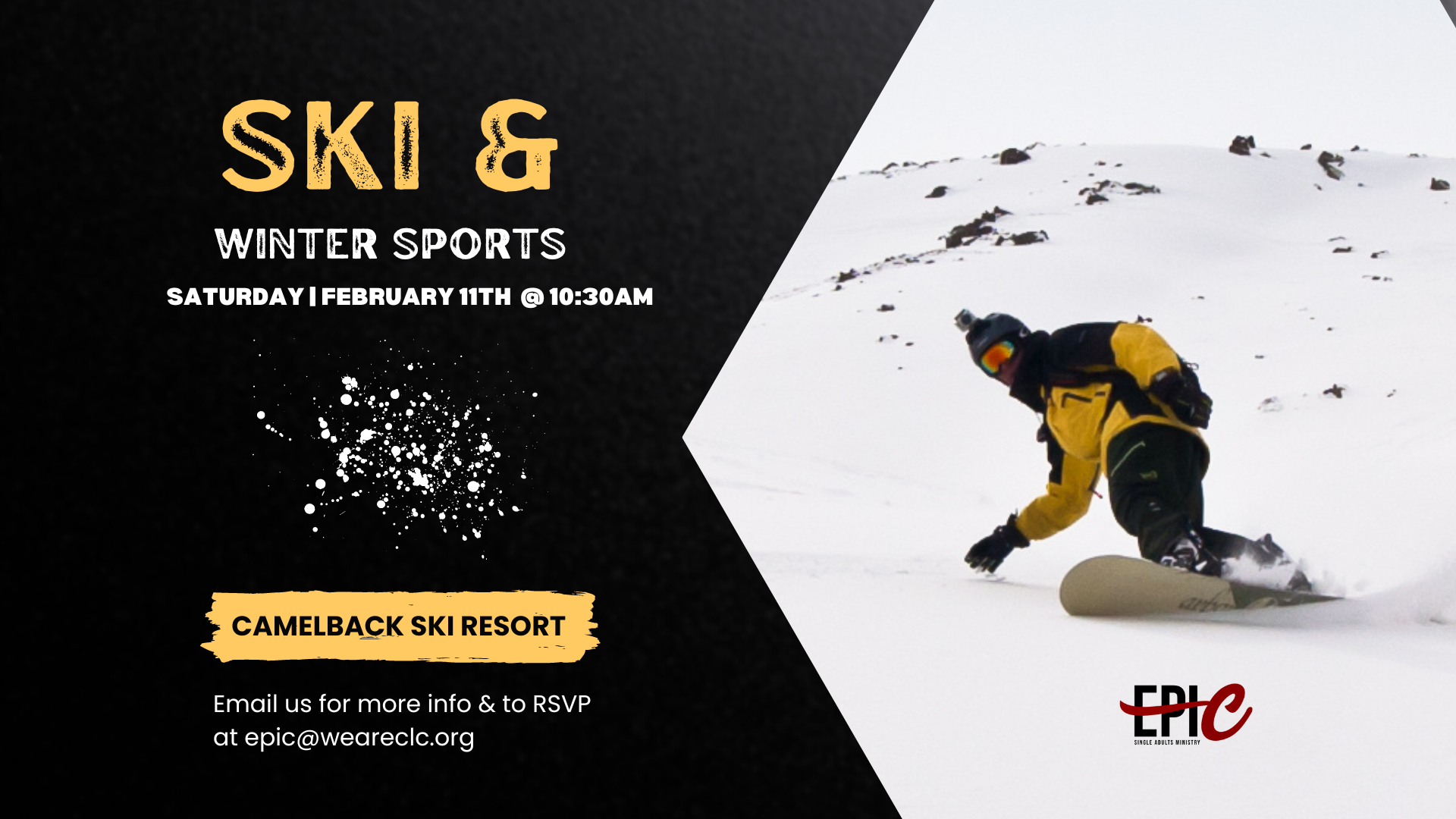 EPIC would like to invite all Single Adults ages 30 and over (with or without children) & THE YARD (college and career young adults aged 18 to 29) to Camelback Mountain Resort in Tannersville Pennsylvania (Poconos area) on Saturday, February 11th at 11am for a fun day of skiing/snow tubing & other winter sports.
Please RSVP for this event by emailing [email protected] to learn more about logistics and how to purchase a ticket for the activity you're interested in.
Please also let us know if you need a ride & are interested in carpooling.