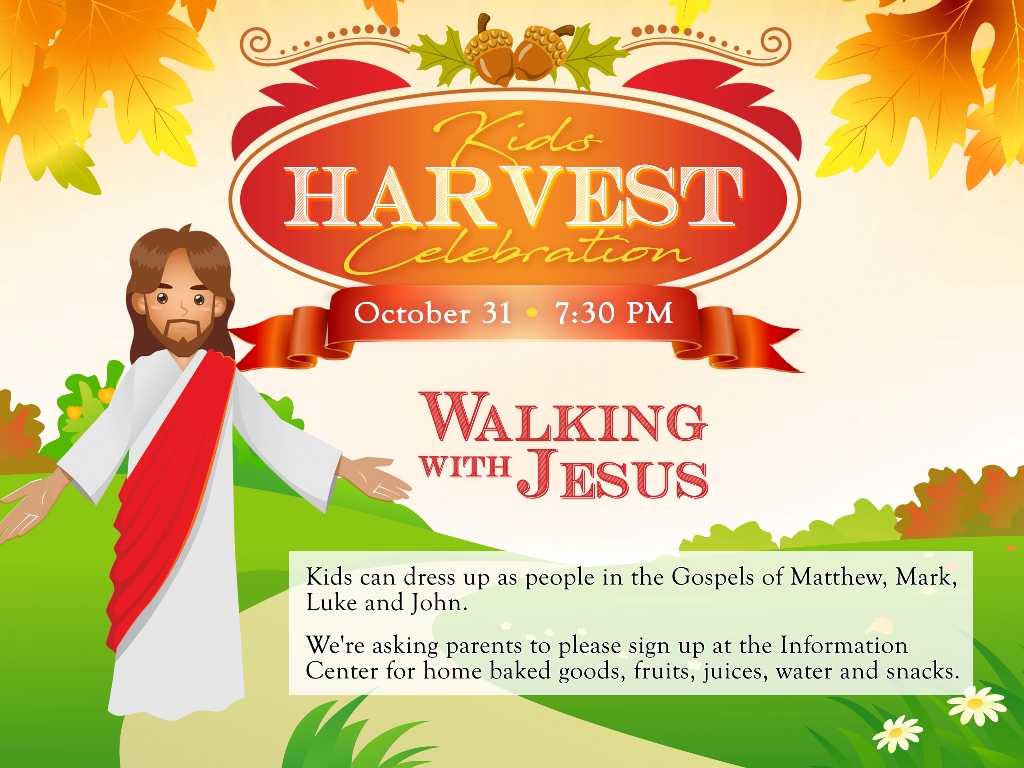 The Kid's Discipleship Ministry will be celebrating their Harvest Celebration on TUESDAY, OCTOBER 31st at 7:30pm.  This year's theme will be "Walking with Jesus!"  Kids can dress up as people in the Gospels of Matthew, Mark, Luke, and John. For example, John the Baptist, Jesus, Mary, Mary Magdalene, Martha and Mary, Lazarus, Peter, the prodigal son, etc.
Our Tuesday night teachers will be working with kids and parents to recreate some specific scenes per classroom.
We're asking parents to please sign up at the Information Center for home baked goods, fruits, juices, water and snacks.
More information will be sent home in the next few days.