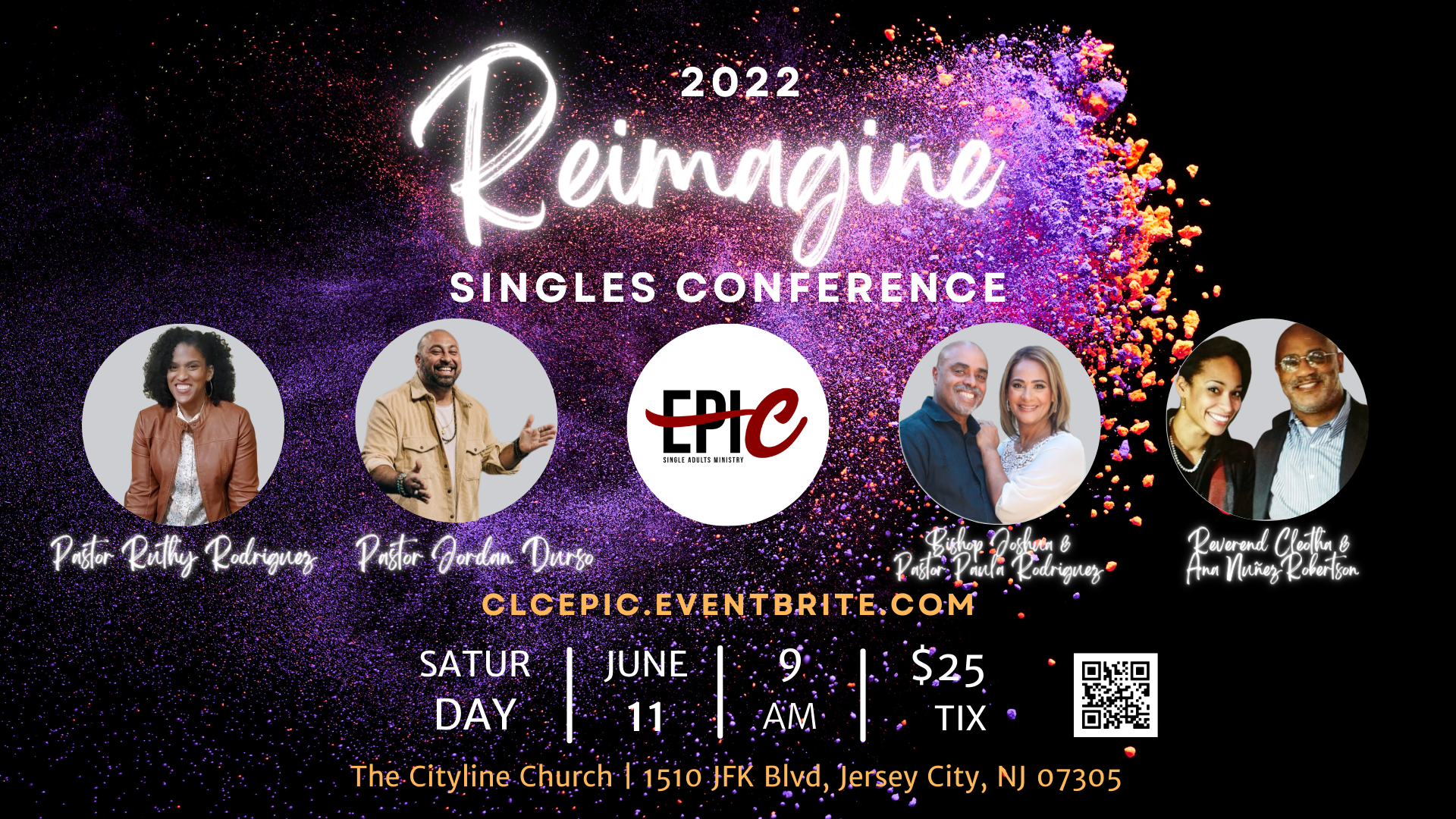 Our EPIC Single Adults Ministry is hosting their first conference titled "REIMAGINE" on Saturday, June 11th from 9:00am to 1:00pm at The Cityline Church. Joining them will be special guest speakers Pastor Jordan Durso and Pastor Ruthy Rodriguez as well as amazing panelists like our very own Bishop Joshua & Pastor Paula Rodriguez and Rev. Cleotha Robertson and Ana Nuñez Robertson.
This event is open to all singles ages 18 – 50.
Cost is $25 per person…which includes lunch and a gift.
You can register today at CLCEPIC.EVENTBRITE.COM and submit payment through PushPay by selecting Giving Type "EPIC".
*** COMPLIMENTARY EPIC admission ticket to all single women that register and attend the WOA conference.***